Pets Make Our Lives Better… Let's Return the Favor
Angel Animal Hospital & Boarding partners with you to keep your furry family happy & healthy. Our Naples veterinarians have served the community since 2008.

Take a Tour of Our Facilities
We pride ourselves on our large, open spaces and cleanliness throughout. Feel free to request a tour of the building at any time and one of our associates will be happy to show you around.

Keep Track of Your Pet's Health at Your Fingertips
The app make keeping up with your pet's records, appointments and medications easy with all the information in one place.

At Angel Animal Hospital & Boarding, caring for pets is our passion
Here, we treat pets like family. We understand how important your companion is to you — because they're there for you through the thick and thin of life, with a wagging tail or a happy purr, and unconditional love. Our goal is to be your partner in taking care of your pet's physical and mental wellbeing, so you can enjoy many happy years together. So, whether your pet needs a checkup with a doctor… a caring team and top-notch medical treatments when they're ill… or, some advice on the best food for them or how to care for them at home — we're here for you! Stop in and take a quick tour of our many facilities including our dedicated cat condos. We'd sincerely love to meet you and see why both you and your pet will love coming here!
| | |
| --- | --- |
| Monday | 8:00am - 6:00pm |
| Tuesday | 8:00am - 6:00pm |
| Wednesday | 8:00am - 6:00pm |
| Thursday | 8:00am - 6:00pm |
| Friday | 8:00am - 6:00pm |
| Saturday | 8:00am - 4:00pm |
| Sunday | 10:00am - 4:00pm (no medical services Sunday) |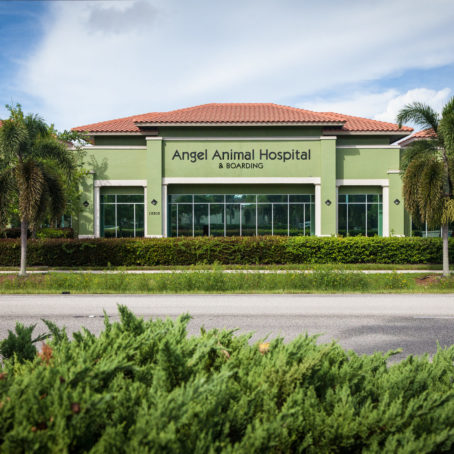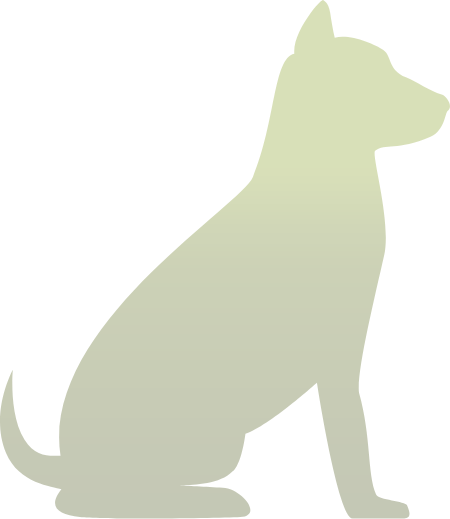 Meet Our Veterinarians
Pegah Gillette, DVM

Dr. Pegah Gillette is a native of Bloomfield Hills, Michigan and has always had a love for animals. At the age of 15 she started working as a kennel assistant at a veterinary hospital. She worked her way up to a veterinary assistant position and eventually a veterinary technician position. She attended the University of Michigan and Michigan State University where she earned a Bachelor of Science in Biology and a Doctorate in Veterinary Medicine. During her summer breaks she continued working as a veterinary technician. After graduating from veterinary school in 2005 she moved to southwest Florida with her husband and their dog. She worked for a small animal practice for 3 years before founding Angel Animal Hospital in 2008 with her husband. She has a special interest in preventative medicine, internal medicin​e, surgery, and dentistry. She enjoys working with a variety of rescue organizations and helping enhance the human animal bond of her clientele. In her spare time she enjoys boating and spending time with her family, friends, and pets (now 2 dogs and a cat).

Read More

Tamara Moin, DVM

Dr. T has joined the team and will be an incredible asset to the practice. She brings passion, kindness and thoroughness with her excellent medicine to Angel Animal Hospital. We've been working on bringing her in for a long time and we're blessed to be able to announce that she's finally here! Set up an appointment with her to see how well she treats you and your little ones.

Read More

Lea Clem, DVM

Dr. Lea Clem hails originally from the great state of Maine and moved to Florida with her husband, Matt, a golf course superintendent, 10 years ago to be closer to the warmer home of her snowbird parents. Between Maine and Florida, Dr. Clem lived in North Carolina where she obtained a Master's degree in Occupational Therapy from the University of North Carolina at Chapel Hill. Animals, however, were always her passion and when making the decision to further her degree, Dr. Clem chose to follow her heart and obtain her Doctor of Veterinary Medicine. She completed her preclinical studies at Ross University School of Veterinary Medicine on the beautiful island of St. Kitts, and her clinical year at the University of Florida in Gainesville with a special rotation in dentistry. Dr. Clem lives in Estero with her husband, her Chow Chow, Gunner, her cat, Blake, and the latest edition - a kitten named Ollie. She enjoys paddle boarding and anything involving the water, cooking, watching golf and football, and rubbing animal bellies!!

Read More
Our Services
We offer a wide range of vet related services. Please call our office to schedule an appointment and we'll be there for you and your pets.
General Wellness Exams
Soft Tissue Surgeries
Senior Pet Wellness
Vet Supervised Boarding
Laser Therapy & Surgery​
Grooming - All dog & cat types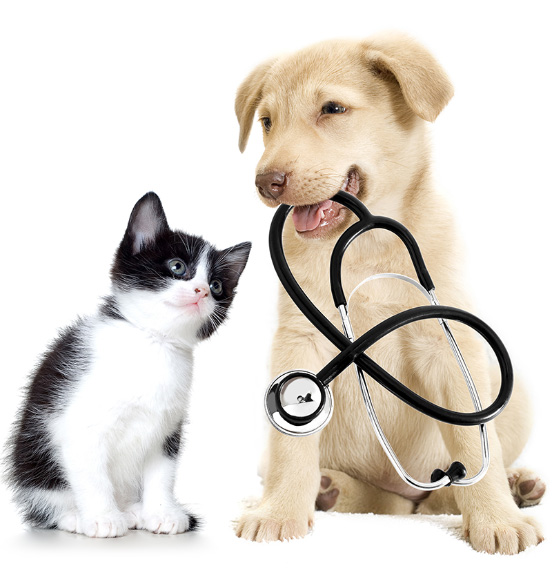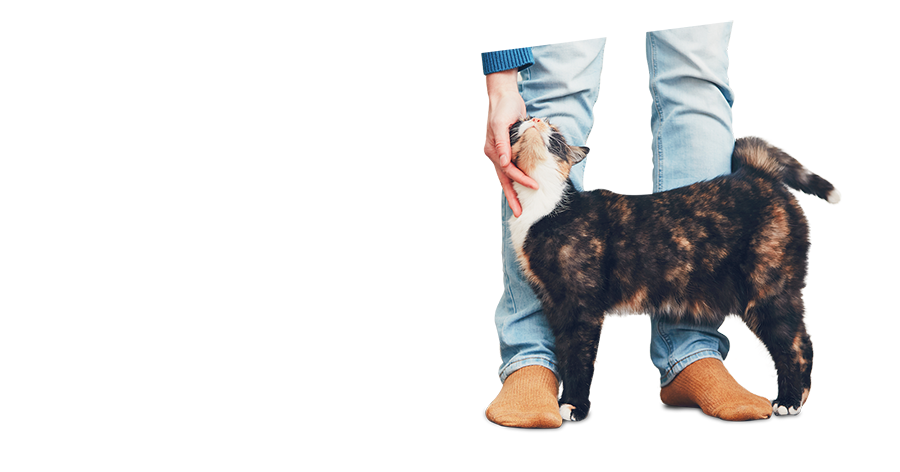 Happy Pet Parents
I have always had a great experience with Angel. Everyone there is very caring, helpful, and responsive. My kitten boarded there for the long weekend, and I felt confident he was in good care.

This organization is the best I've ever dealt with in my 40 years of pet ownership. From the reception staff, to the groomers, to the technicians, to the vets, themselves, everyone shows their true love and concern for the animals they care for.

Excellent care, highly credible and compassionate service to all our pets. Friendly and professional office staff, and knowledgeable and articulate doctors.

The entire staff bent over backwards to provide exceptional care for my pet. I can't say enough about the attention they gave us. I would definitely recommend Angel Animal Hospital to anyone with a pet.